Products and Services
Student Assurance Services Inc. works with our clients to develop and administer cost effective student insurance plans. We have established strong partnerships with insurance companies who are experienced and committed to the student insurance market. This allows us the flexibility to address our client's insurance needs.

Dedicated and experienced staff is key to our success in providing our clients with the highest-level of customer service for our products and administrative services.

We offer a variety of insurance products to private and public school districts, colleges, universities and specialty groups:
• Voluntary and group accident insurance plans
providing 24-hours a day coverage or at-school
coverage.
• Group accident insurance plans for intercollegiate,
interscholastic, club and intramural sports coverage,
including football.
• Group accident insurance plans providing coverage
for special risk programs, such as summer camps,
sports camps, clinics, and events.
• Voluntary and group health insurance coverage
for students attending a college or university.
• Group catastrophic insurance coverage for students
who sustain a serious or life-altering injury.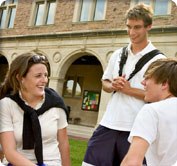 If you don't find the information you need, please Contact Us.

Customer Service:
Phone: 651-439-7098
Toll free: 800-328-2739
Fax: 651-439-0200