ADMINISTRATORS

Ask Mayo Clinic
Ask Mayo Clinic is a toll-free nurse line available to health plan members 24 hours a day, 365 days a year. Calls are answered by experienced registered nurses who have been specially trained to handle telephone health inquiries.

Ask Mayo Clinic nurses help you to choose the appropriate level of care to ensure you and your family get the best healthcare while avoiding needless expenses and wasted time. The registered nurses average 18 years of clinical experience before joining the nurse line. This experience, combined with sophisticated triage software and the extensive resources of Mayo Clinic, are used to answer your questions and help you make the best decisions for you and your family.

Ask Mayo Clinic does not diagnose conditions and is not a substitute for 911. Any questions regarding health plan benefits should be directed to Student Assurance Services, Inc.
For more information about Ask Mayo Clinic,

click here for a PDF version of our brochure.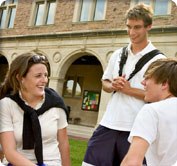 All downloadable information on this page is in the Adobe PDF file format. To view these files you will need to have the Adobe Acrobat Reader plugin installed on your computer.


Get the Free Adobe Acrobat Reader plugin here.