About Us
Student Assurance Services, Inc. is a fully licensed broker/administrator in the specialty market of group student blanket accident and health insurance. We have enjoyed success since 1971 by providing insurance plan solutions to public and private K-12 school districts, colleges, universities, technical schools, and specialty groups.

We strive to to create partnerships with our clients with the goal to design an insurance plan to provide the coverage protections students need at an affordable cost. We have dedicated and experienced staff to provide our clients with the highest level of customer service for all our insurance products.

We fully support and service the accident insurance plans we sell to our clients by providing in-house premium collection, claims adjudication, and comprehensive account management and claim reporting.

We have established strong alliances with insurance companies and health plan administrators who share our commitment to provide high-quality products and services to meet our clients and students insurance needs.

Please explore our website and contact us today to learn more about our products, our services, and how we can provide this valuable insurance protection.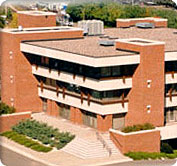 Questions or Comments?
Please Contact Us.



Our mission is to build strong relationships with our clients, to provide products to meet our client's insurance needs now and in the future, at competitive rates, and with exceptional customer service.