About Us
Student Assurance Services, Inc. is a leader in the specialty market of group student blanket accident and sickness insurance. We have enjoyed success since 1971 by designing, marketing and administering customized accident and sickness insurance plans to public and private K-12 school districts, public and private colleges and universities, technical schools, specialty institutions and affiliation groups. Our expertise goes well beyond the marketing of customized insurance plans. We administer the plans we create by providing premium collection, claims adjudication and comprehensive reporting capabilities to our clients. We fully support and service what we sell!

Student Assurance Services, Inc. strives to create partnerships with our clients in order to provide the best products and services available to meet the health insurance needs of schools and their students.

Please explore our website and contact us today to learn more about our products, our services, and how we can provide you with this valuable insurance protection.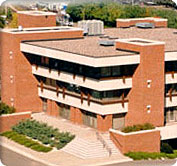 Questions/Comments:
info@sas-mn.com